There's a lot of hype in marketing about "getting into your buyers head" to sell them a product by targeting their frame of mind and appealing to it. Igor over at bizmord made a great point with this in a recent blog.
As a marketer, you have to be able to take off your own shoes and put on the shoes of your customer. Imagine what would interest them, what would motivate them, what would make them come to you.
That advice is spot on, but there is also another thing you can do. Research! You are your own most powerful learning tool and the only person you can find out everything about. Not only do you want to ask yourself what you would do, you want to ask WHY you would do that and furthermore relate it to human behavior. Knowing the why when it comes to this will allow you to adapt and apply the same marketing tactics in any niche. For example, there are many sites that have pictures of people on them. Did you know something as simple as that persons eye color could psychologically be more appealing if their eyes were blue or dilated? (This can be done in Photoshop). Reading occasional articles or studies like this one: Ten Politically Incorrect Truths About Human Nature can broaden your perspective and give you some new ideas. Get some incite to tweaks you might want to make on your site like the one mentioned above. You just have to be clever enough to put 1 and 1 together and apply it.
There is a great video below which speaks about our choices in life (20minutes but very eye opening). Think of the decision making he describes as something you might apply to the way you design your site and push products of affiliate links on them (and that's just one example).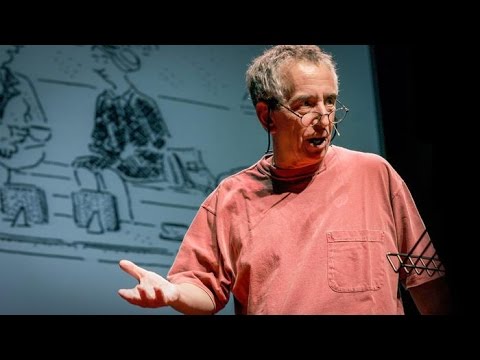 Another perspective (as corny as it might be),? can be found? here:? paulsadowski.com which performs an analysis of who you are based? on your birth date and? astrological sign (use the birthday calculator). Weather this is accurate or not I'm finding the information to be positive research about the personality types that exist and can tie this to existing strategic marketing philosophies. If all that bores you, you can at least find out what "episode" of your life you're on today as the site is quite interesting in its own right. I'm at episode 8582 (days on earth
)
Long story short, read a few articles here and there and see if you find it helps in understanding your customer better. Doing this has led me to a new equation of how I look at successful online money making.
Marketing + Psychology + Computer Science = Money Making Army Of 1
Respond: Leave A Comment | Trackback URL
Entrupeners, Subscribe for the lastest tools, tips, and tutorials.